Chang Hsin Lee 李常新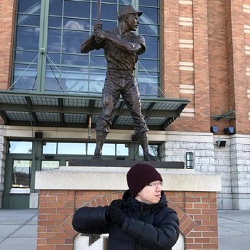 Born and raised in Taiwan, I have landed at Albuquerque, Nashville, Tampa, and Charlotte. I'm a data scientist by trade, and a baseball fan by heart. This blog is for my long thoughts. The short ones are on @ChangLeeTW.
Speaking
I speak at conferences and meetups. You can find a sample of the talks I gave in here.
Contact me
You can reach me by tweeting at @ChangLeeTW. You can also send an email to lee.changhsin (Gmail account).
My Newsletter
Summary of posts and new ideas I am experimenting that goes out about once a month. Get in the loop here:
This blog is built on Jekyll Now by Barry Clark.